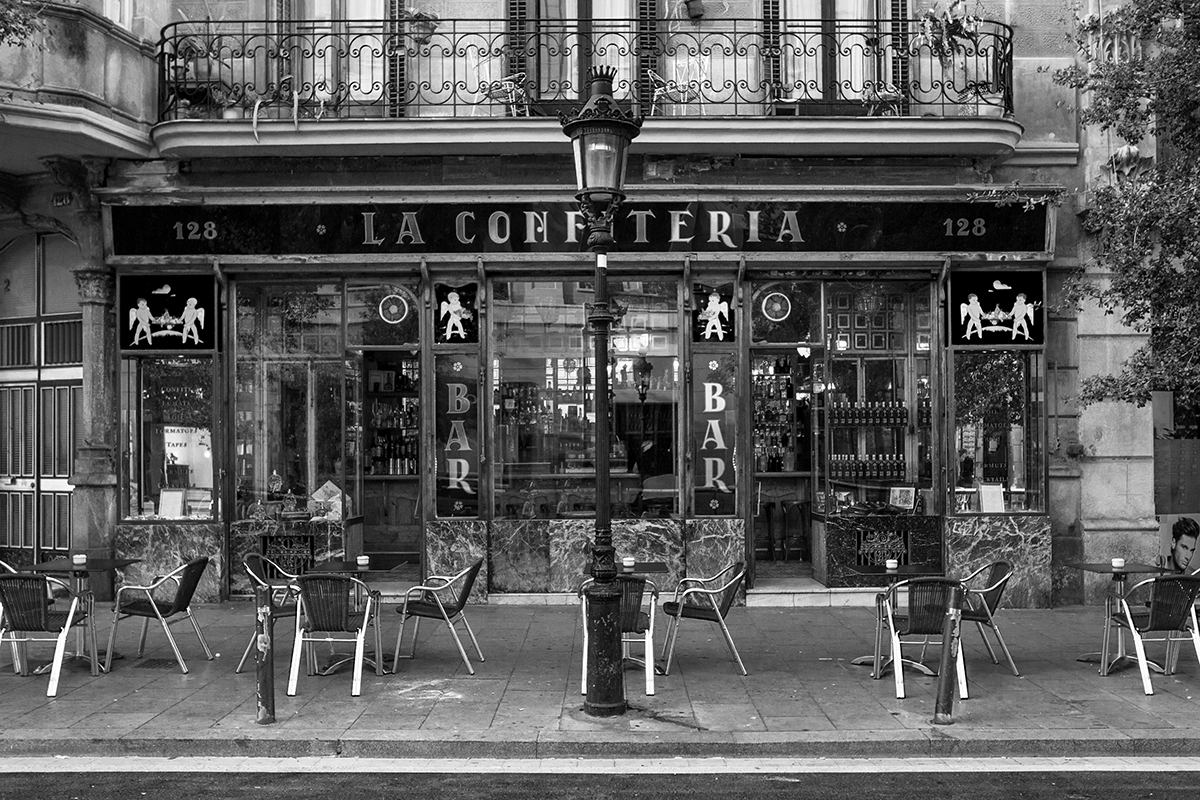 Address: Carrer de Sant Pau, 128
Area: El Raval
Standard Hours: Monday to Friday 9.30am to 5pm
Today: opening in May 2018
Tomorrow: opening in May 2018
Spots: 16
No pre-booking necessary
MAP
One of Barcelona most emblematic and beloved bars.
This charming bar used to be a confectioner's shop and you can still see touches from its former days, from the tiny drawers used to store all sorts of sweet treats to the scale for weighing out exact measures at the register.
Used in the filming of the Woody Allen film "Vicky Cristina Barcelona", this lovingly restored Modernista sweet shop next to the Paral-Lel and Funicular station is one of Barcelona's most beautiful bars.
.
Address: Carrer de Sant Pau, 128
Area: El Raval
Standard Hours: Mon. to Fri. 9.30am to 5pm
Today: 9.30am to 5pm
Tomorrow: 9.30am to 5pm
Spots: 16
No pre-booking necessary
MAP