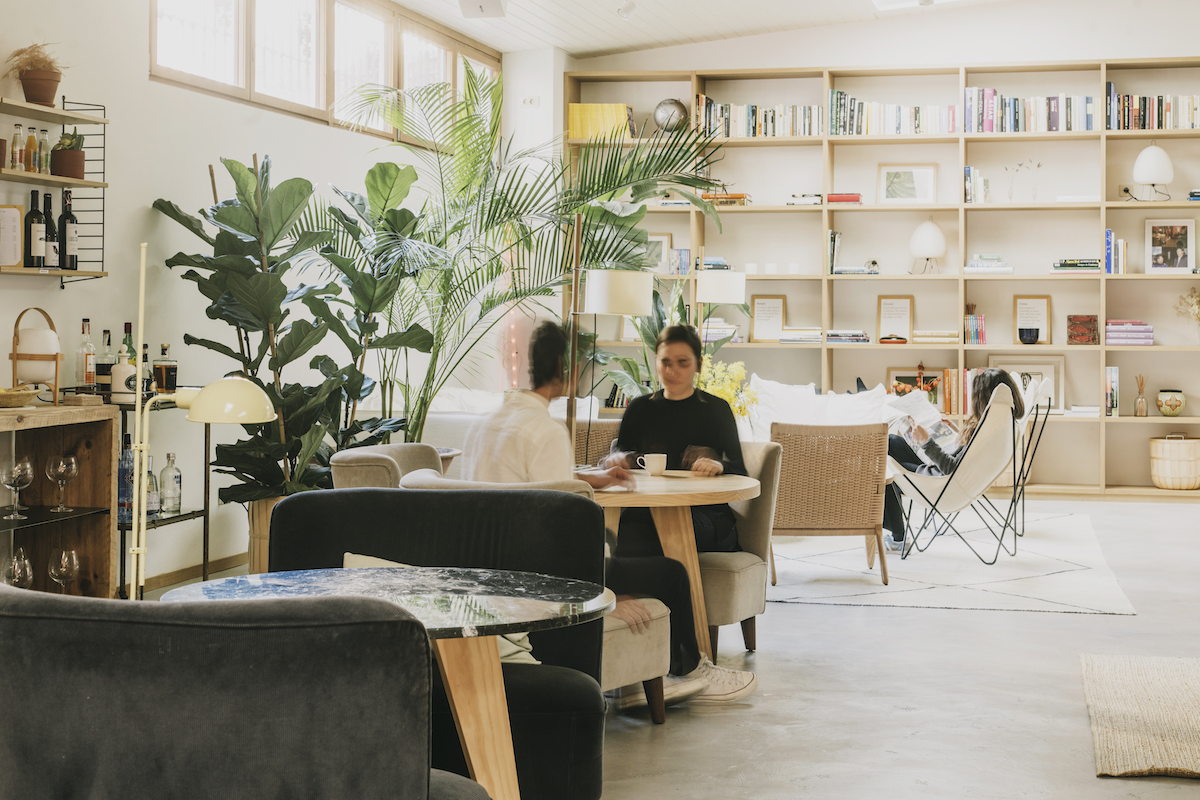 Address: Passeig de Gracia 46, Principal
Area: Eixample
Standard Hours: Mon. to Frid. 11.30am to 7pm
Saturday and Sunday: 12.30am to 7pm
Spots: 10
MAP
Note: The entrance is located on the 1st floor (Principal) of the building.
Check-in at the hotel reception.
Bienvenidos a Margot House
Hotel Boutique que busca ofrecer una experiencia tranquila y cercana en el ajetreado Paseo de Gracia de Barcelona. En su sala común, podréis trabajar en paz, bañados por la luz del día. Además, para los momentos de desconexión, una surtida biblioteca alberga prestigiosas revistas internacionales y prensa diaria.
... y lo esencial se convierte en excepcional, Margot House Barcelona.
Address: Passeig de Gracia 46, Principal
Area: Eixample
Standard Hours: Mon. to Fri. 11.30am to 7pm
Saturday and Sunday: 12.30am to 7pm
Spots: 10
MAP